Hello!
I hope I am allowed to show my collection here?
If not, please tell me:)
My collection is not that big but it grows very fast so from time to time I will be able to show you more..
Andúril and 2014 calendar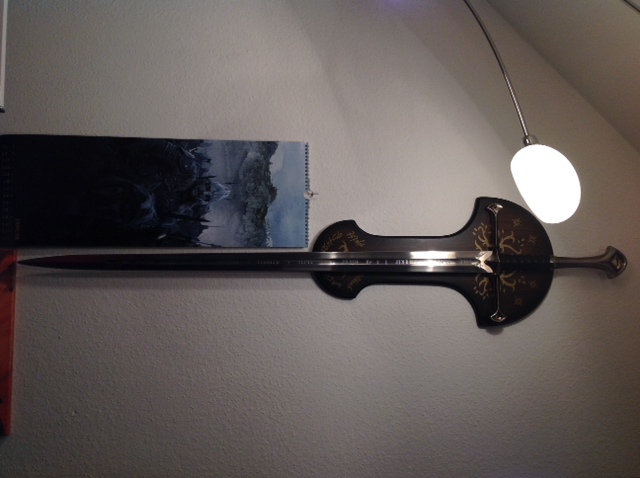 Saruman & friends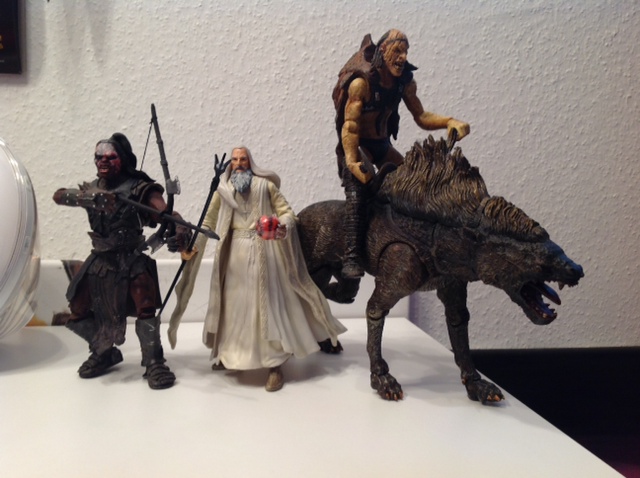 A few drawings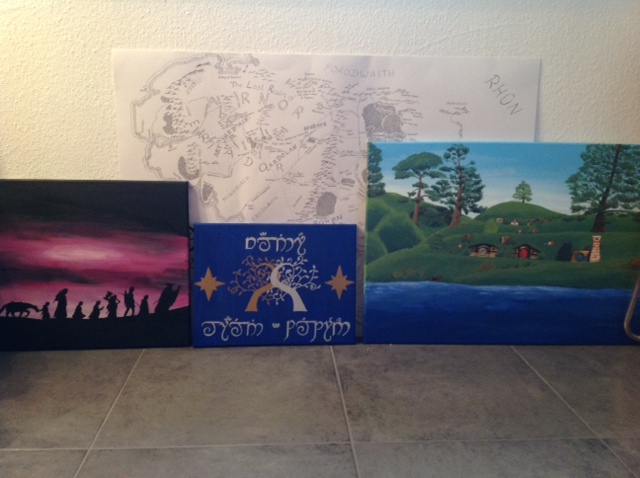 Poster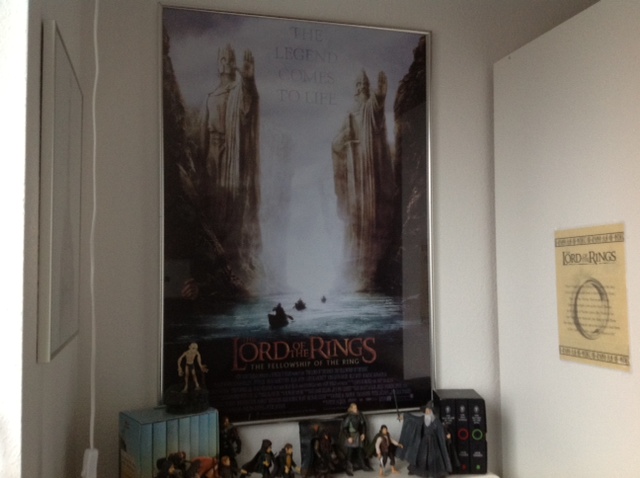 Drawing of Barad-Dur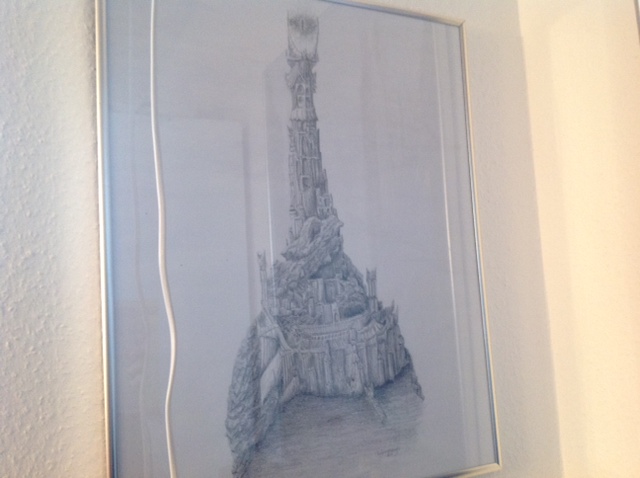 The fellowship, the books (English and German), the Silmarillion, Nachrichten aus Mittelerde, Elvish dictionary, Anhänge und Register, die Kinder Húrins, Extended Editions LOTR and Hobbit, a few DVDs, Denethor, Aragorn and Peter Jackson (I didn't know where to put them:) and two horses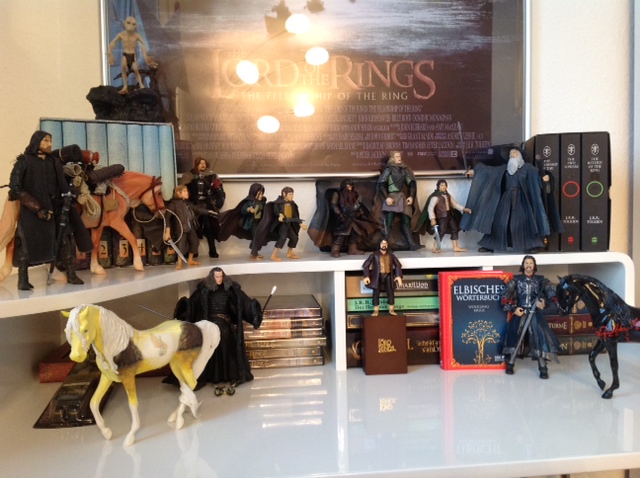 Hobbit toothbrush!!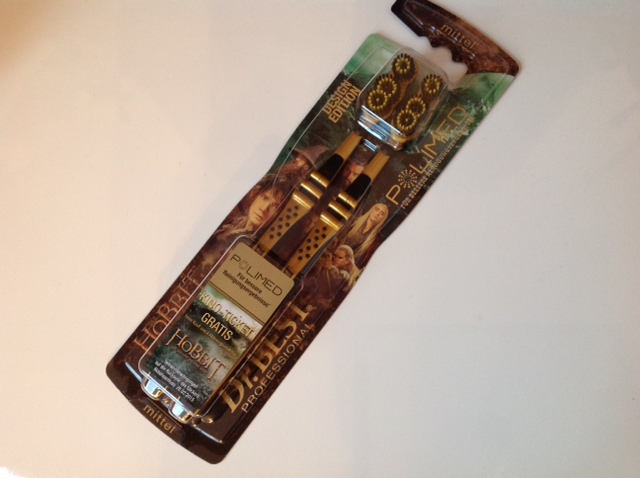 2015 calendar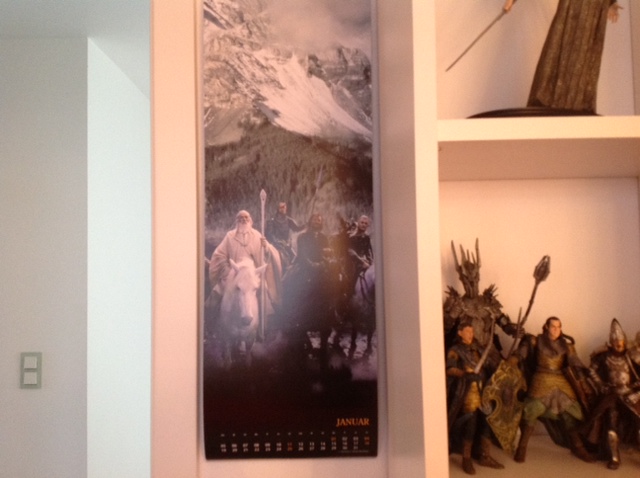 Gandalf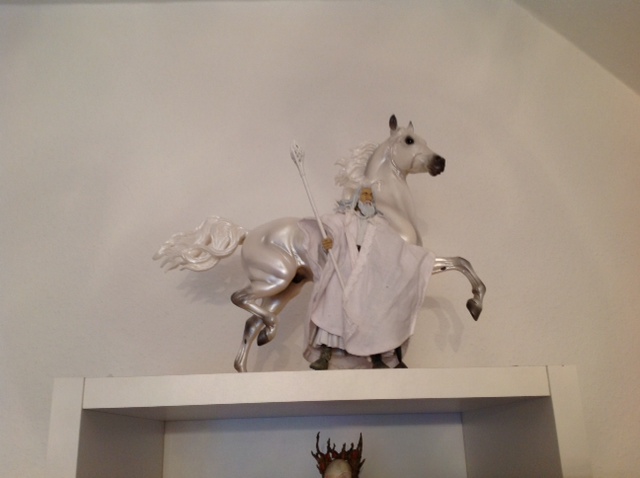 Aw, I love him! This figure is my own, my preciousss!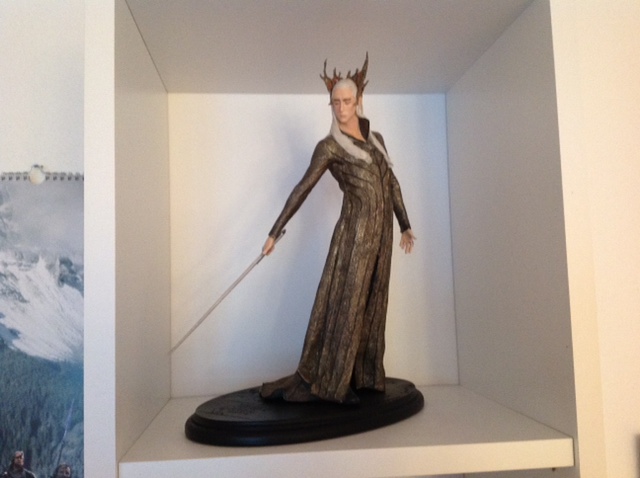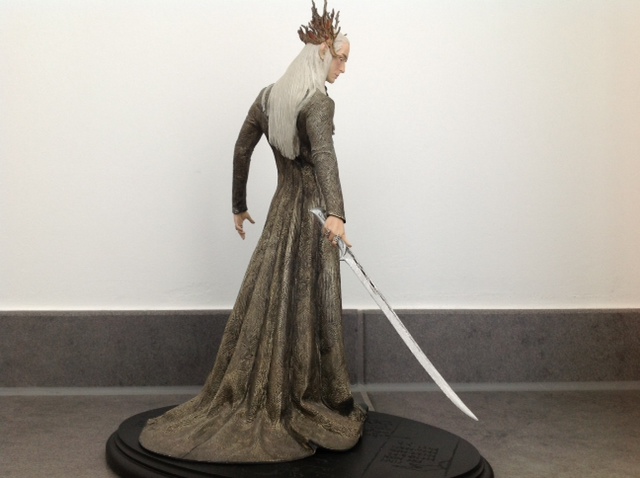 Some figures of the Last Alliance
(Sauron, Gil_Galad, Elrond, Isildur, Elendil and the King of the Dead (I thought he fits although he didn't fight)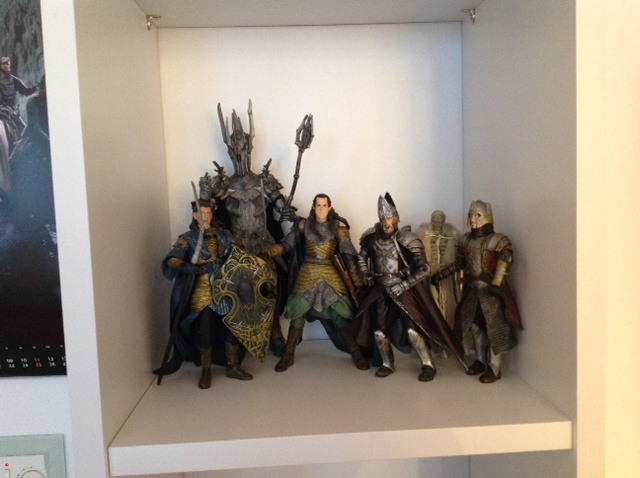 Elves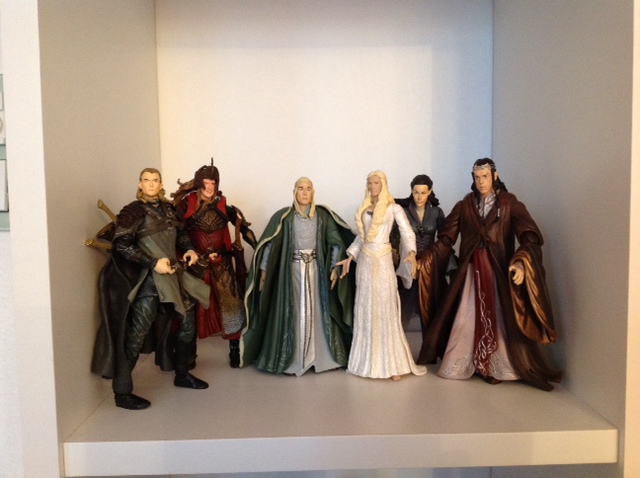 Rohirrim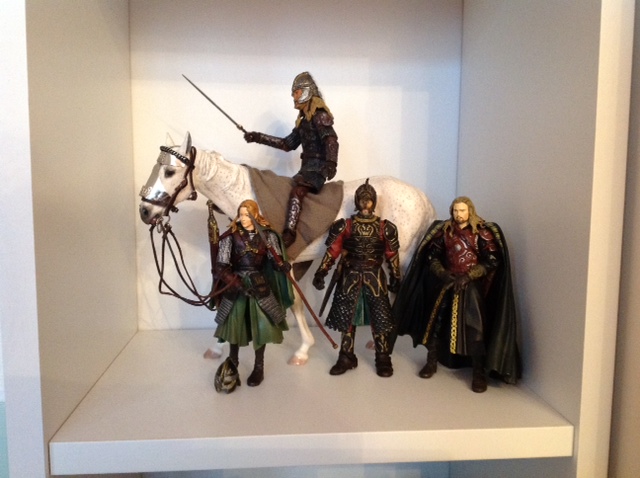 Some guys influenced by the ring and the Sauron's mouth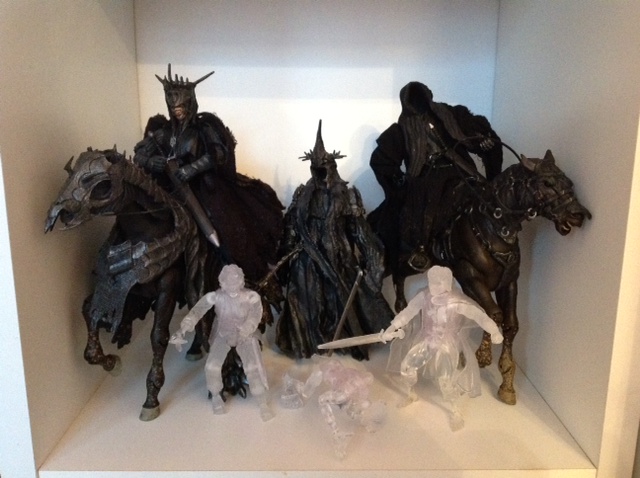 Self-made map and the evenstar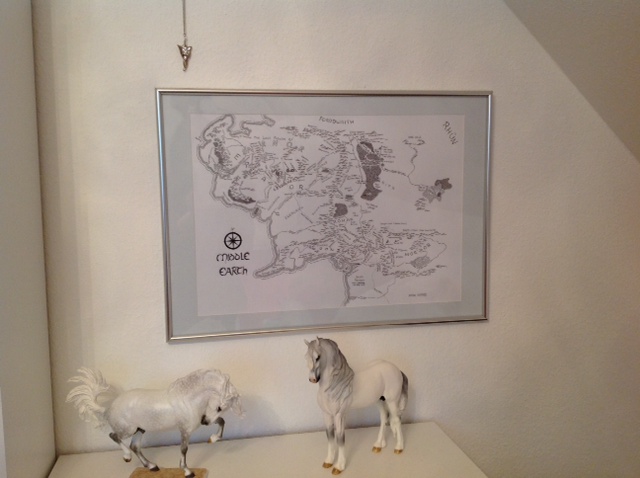 Balrog (it is too big for my shelves..)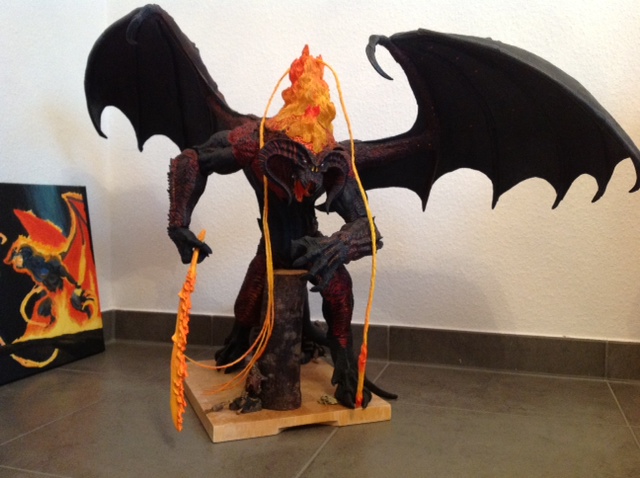 Drawing of Minas Tirith (it took a long time bit it doesn't look that good...it is quite flat..)