Cubicle 7
announces:
We are delighted to finally be able to share the cover art for Adventures in Middle-earth™ Erebor Adventures and announce that the pre-order for this title will launch next week! Expected in stores Quarter 4 2019!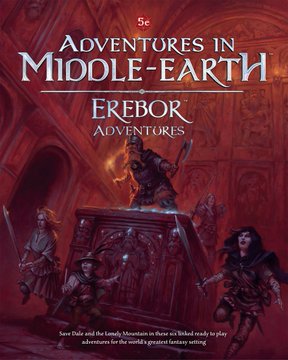 Cover by Ralph Horsley; larger image
here.
Erebor Adventures contains six ready-to-play adventures you can play separately or as connected parts of a conspiracy that will unfold over the course of several years.

Erebor Adventures contains the information and adventures previously released as Laughter of Dragons for The One Ring Roleplaying Game, fully converted to be compatible with Adventures in Middle-earth and the OGL rules.