Yesterday....at roughly a hour and a bit before....the film started at 10:00 Am.....
I put on my grey robes, wrapped my belt/sword/scabbard (I have the Official
Glamdring
replica sword
Foe-Hammer
to the Orcs, and Staff of
Gandalf the Grey
(Everything else I wore was a much cheaper knock off that still looked reasonably authentic enough from a distance!) and secured it around my waist!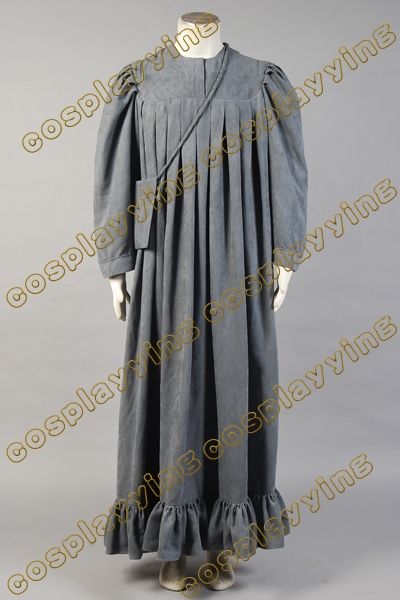 The grey robes had long sleeves, and the hem reached nearly all the way down too my ankles barely covering the fact I was wearing black sports pants.
The sword dangled from my left hip, rather haphazardly like it was meant for a taller person. Yet, at five foot ten (178 CM), I'm not too short.
Then I slung my small grey pouch felt over my left shoulder. Unbeknownst to me the bloody thing had not been sown on one of it's sides, and I lost all my bank cards. I will have words with the manufactorers about this. It came with a grey belt woven form soft leather straps. It was two loose to wear and I ended replacing with a grey leather belt belonging to my father. Way to weak to hold the sword and scabbard it came in.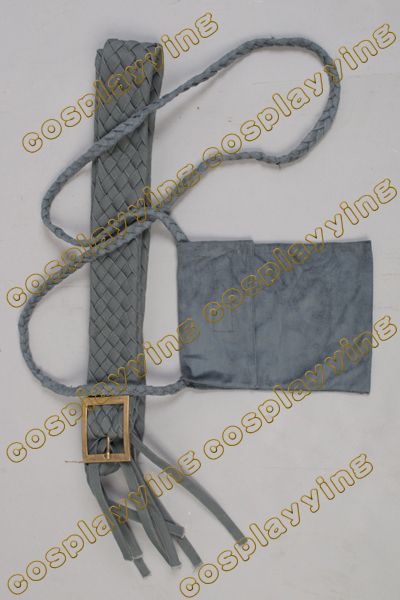 The scabbard is the official dark blue leather scabbard of
Gandalf the Grey
. I also have the white the scabbard made from felt over plastic or wooden casing (As well as the other scabbard!) for
Gandalf the White
.
I then sat down to pull on my boots, they looked like a cross between moon and ugg boots made from some leathery stuff with inner fur lining. They only covered my ankles and were not that long at all. The only other thing that broke my
Middle-Earth
immersion is the
P & H - EST 1975
label stamped over the heel of each boot. They would do, as they were my very last purchase made a few days early at the very same shopping mall built on the same premises as the cinema I would be seeing the film yesterday. They cost me barely 10:00 dollars.
The then got up again to admire them and grab the grey cloth cloak that came with the robes and wrapped it around my shoulders tieing it around my neck with the thin grey cloth straps were that cut from the same fabric. I felt this part of the wizard uniform the least authentic as the movie
Gandalf
wrap some grey hessian like wrap that was some how secured around his arms and not his neck. I did not have the finances to cover the official replica version for it.....
Or the official grey fingerless woollen gloves, pointed grey conical wide brim felt hat, Grey Woollen Wizards Cloak, Wooden long stem pipe
It just hung loosely from my back and I had to keep wrapping it around my shoulders.
I also had something that was half way between the official replica or cheap knock off of the very same clasp
Gandalf the Grey
wore in the films. Except, this one was smaller and not stronger enough to hold my cloak together around my neck and shoulders. It flew off three times before I decided not to wear it at all. Besides, you would never see the thing underneath my fake long grey beard.
Which was next, along with long grey hair wig. They both grey. The hair on both long and thin, very wispy. The effect was pretty close to what I wanted after trying them for the first time and even more so this time...
I noticed that after I first tried both hair pieces on and then carelessly discarded them. It did look as though they need proper care and attention. The wig appeared to be in even condition the second time I wanted to wear. Patches of hair appeared to be missing from it and what hair was still on it was tangled. It wasn't until I tried them on again a few days earlier that I realised this was easily fixed with a plastic brush to straighten and separate the hair and comb it back over. I think it turns out that there is more hair at the front than there is at the back, but you just have to brush it back and as well as forwards. It was a majority of the hair hangs forward as bangs swept the either side. The beard on every occasion is more of a problem. At first I didn't realise it had a elastic strap that separates into two strap that are meant kept separated when pulled over the back of my head for greater purchase. I didn't so this the first time I tried on and just didn't sit right underneath my nose. There is opening between the moustache chin hair for my mouth that didn't stay open. Either way it was uncomfortable to wear and the skull cap portion of wig needed to be firmly placed over my head. It didn't help that I do have my own full head of hair. I also had a very descent, but short and thick beard up until just over a fortnight ago when I had it practically shaven almost entirely off except for a just as descent handle-bar mo. My previously clean shave chin, cheeks and jawline is now sporting some heavy stubble which will be the very same beard again after another five weeks. I think I got it right on the morning I attended the first screening of the film in my town.
The last two things I needed are
Narya - Ring of Fire
....(And
Gandalf the Grey's Staff of Power
)....

Which is a very cheap replica that could pass for the original. With it's intricate gold band and red ruby stone embedded on the top. Of course this became the property of
Gandalf
after it was given to him by
Cirdan
I also have the cheap replicas of the
Ring of Air - Vilya
....

Which belongs to
Elrond
And
Ring 0f Water - Nenya
....

Which belongs to
Galadriel
)
A replica of the Green-Leaf-Brooches/Pendants/Clasps that were given to all in the
Grey-Company
that were given
Elven-CLoaks
.
The
Evening-Star-Pendant
that
Aragorn
had given to [/b]Arwen[/b] when he was reunited with her in
Rivendell
during the
Brotherhood of the Ring
.
Barahir's Ring
A band of silver with the likeness of two serpents with eyes of green jewels interwined, there head meeting, one facing down and the other facing up on either side of larger green jewel. This is the symbol of the
House of Finarfin
.
Orignally made for
King Finrod Felagund
, who then gave it to
Barahir
and it was then retrieved by his
Beren
who had taken it from the Orcs who slew his father. It soon passed into the hands of the Elves again who were the ancestors of
Elrond
who then gave it to
Aragorn
.
The ring is not known to have any power aside from being the oldest crafted object in
Middle-Earth
(I just though that was worth mentioning according to the official wiki!)
Missing from my collection along the official replica of....
The One Ring
, You know it well enough already....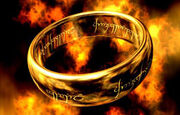 The very last thing I grabbed before I left the house....
The Elvish rune or Ogham on it's shaft....
The warped head of the staff surrounding the bulb that houses the ancient power....
Was this replica of one of many of different variants of the oaken staffs of power (One of which was previously wielded by
Radaghast
!) that was wielded by
Gandalf the Grey
before he became
Gandalf the White
.
Yep, I have that one as well!
I would go on to discribe my hours walking journey to the
Lime-Light
cinema at
Riverlink's-Shopping-Centre
in
North-Ipswich
....but I wish to end my commentary here right now...because I have spent most of the late afternoon and into the evening preparing this post and I'm so weary.