Ok so here is the deal.
About 5 years ago I had my eyes checked and I was given a perscription for reading glasses.
The dude says, "When people get to be "your age" the eyes tend to warp a bit and it becomes difficult to see things close up".
Baloney !!
Guy had no clue what he was talking about. Your age...why I oughtta...
I have perfect eyes and require no glasses whatsoever.
All I need to do is squint a bit, because I read too much and my eyes get tired.
Well I filled the perscription only because I have free eyecare, and most certainly not because I have old eyes and need glasses to read..
Now here is the problem. When I read too much, my cheeks get tired from doing just a tiny bit of squinting, which I have to do because I have "tired" eyes. Yeah that's it tired eyes.
I do occasionally put the glasses on because I look stylish with them on.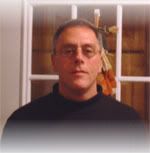 Yeah that's it...stylish.
Only problem is, from the squinting and the "tired" eyes, it tends to put pressure on my brain and I sometimes forget things. Like where those glasses are.
So if you ever see me misspell something, it is because my eyes are tired, my cheeks are tired, my brain is fuzzy and I can't find my glasses that I really don't need but make me look stylish.
Yeah that's it. Stylish.