As part of the upgrade to TORC undertaken by Jonathan, users now have the ability to incorporate images into their posts, instead of merely providing links. This can be done by using the Img tags thus:
Code: Select all

[IMG]http://img.photobucket.com/albums/v328/dbyron/sam.jpg[/IMG]
Giving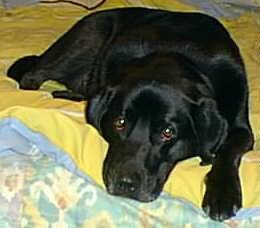 A few things to consider:
1. The
Terms Of Service
still apply to images. Any image held to be in violation of the TOS will be removed and warnings may be issued to posters who breach this rule.
2. Images within posts can stretch the screen around and generally make the site look unappealing. If you post images, please ensure that they are of a reasonable size. As a guideline,
images should be no larger than a signature pic (400x300 pixels)
in order to prevent stretching and squashing. REMEMBER, people view TORC on screens with different resolutions, so while a pic may look small to you, it may be huge on someone's 640x480 screen.
3. Images take up a lot of bandwidth and make pages load slower. Not everyone has SDSL 8Mbps internet and clogging up threads with loads of large images will slow everyone's browsing experience.
Again, as a guideline, try and make your images no more than about 50Kb.
4. Just like an overdose of smileys in one post, too many images can be painful on the eye. Try not to overload any one post with lots and lots of pictures.
5. To share oversized images, please consider posting a
link
to where the original is hosted.
This post may be edited as required as decisions on images are made.